Botox & Injectables
Visit our Smile & Skin Online Store
Botox Treatments
Botox is a neuromodulator that can be used in many places in the head and neck to temporarily reduce the muscle activity of targeted muscles.
Treatment for Gummy Smiles
An injection of Botox above the upper lip reduces the lifting action of the lip muscles, thus reducing the display of gum tissues.
Before: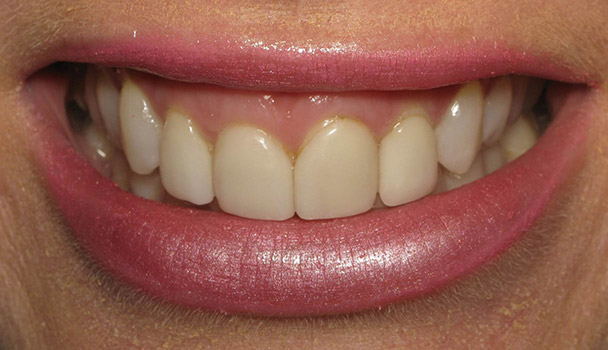 After: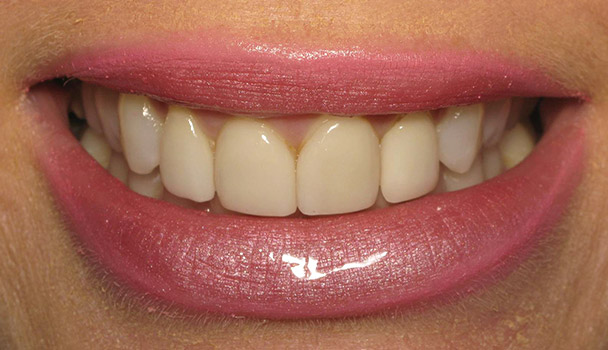 ---
Treatment for Teeth Grinding, TMJ disorders, and Jaw Tension
Botox is placed in specific jaw muscles to reduce grinding symptoms while maintaining normal jaw and teeth action. Besides relief from jaw pain and tension, patients may see changes in the appearance of the lower face as the muscles relax into a more narrow and softer appearance.
Before: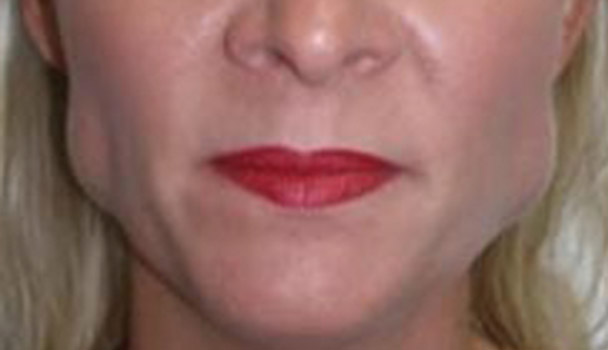 After: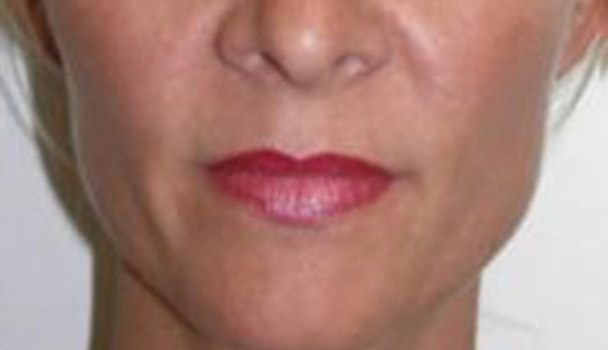 ---
Treatment for Fine Lines Around the Mouth
Small amounts of Botox are injected around the mouth to relax the muscles that cause the vertical lip lines.
Before: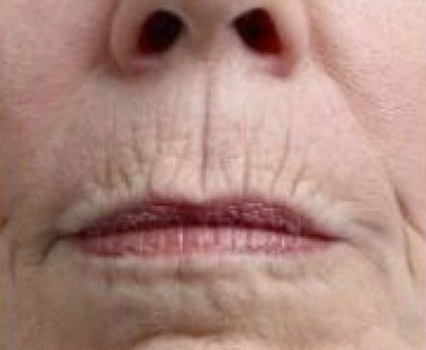 After:
---
Treatment for Crows Feet
Botox is injected to temporarily improve moderate to severe crow's lines surrounding the eyes.
Before: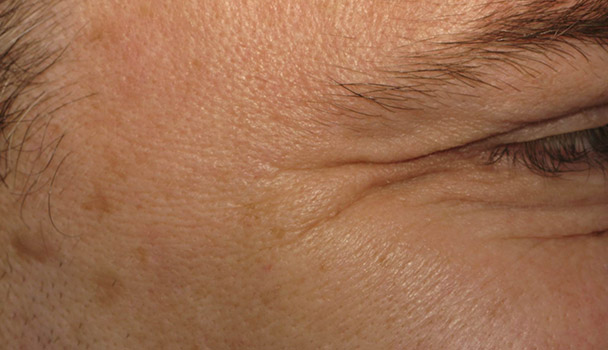 After: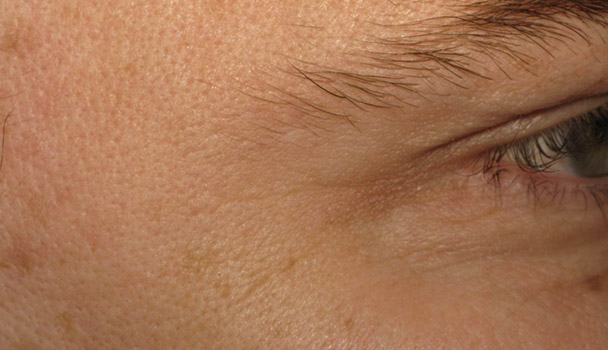 ---
Treatment for Frown Lines
Botox is used to soften the "11's" of the forehead.
Before: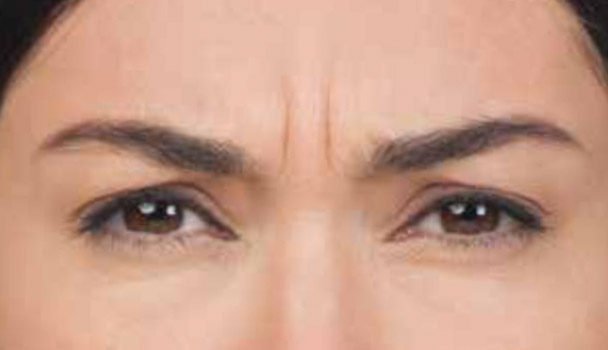 After: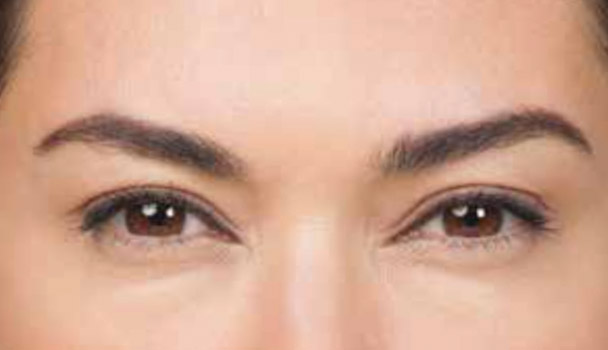 ---
Botox for Bunny Lines Around the Nose
Botox can be used to treat the nasalis muscles.
Before: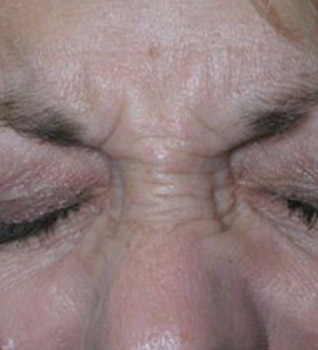 After: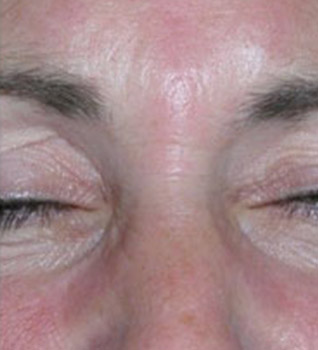 ---
Treatment for Neck Banding
Botox can be injected into the neck muscles to help smooth the horizontal and vertical lines and give a lifting look around the jowl area.
Before: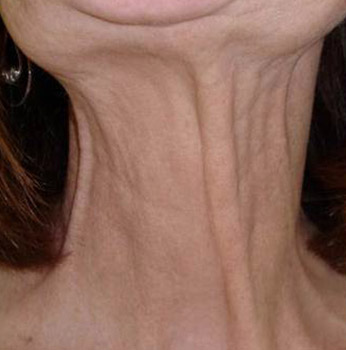 After:
---
Treatment for Chin Dimpling and Treating the Corners of the Mouth
Botox can be used to treat the orange peel appearance of the chin and to lift the corners of the mouth from a frowning position to a natural position.
Before: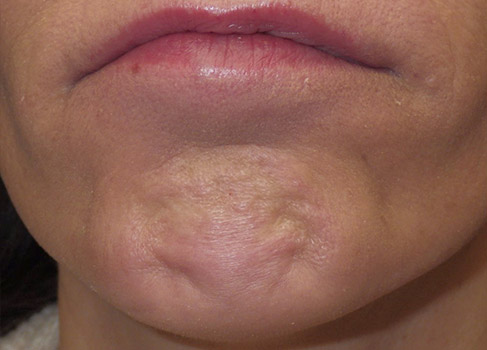 After: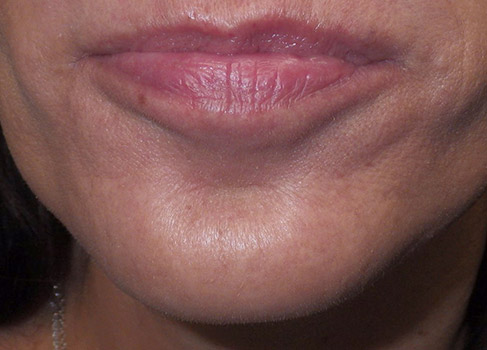 ---
Facial Fillers
Facial fillers can be used to enhance and replace lost volume in different areas of the face.
Juvederm for Lip Augmentation
Create fuller, natural looking lips with Juvederm.
Before: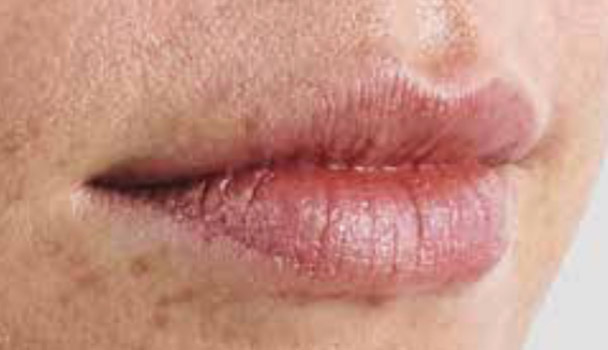 After:
---
Juvederm for Cheek Volume
Juvederm can also be used to replace lost volume in the cheek area and to fill the marionette lines and the lines that run from the nose to the mouth giving a more youthfull appearance.
Before: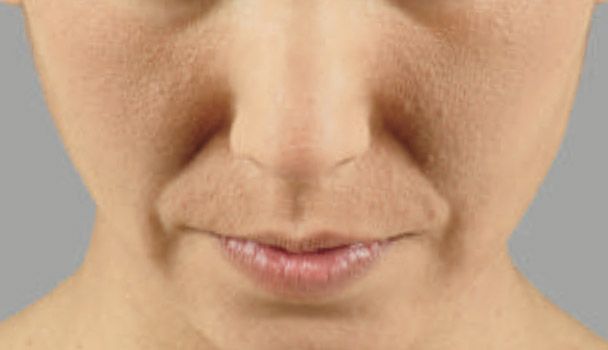 After: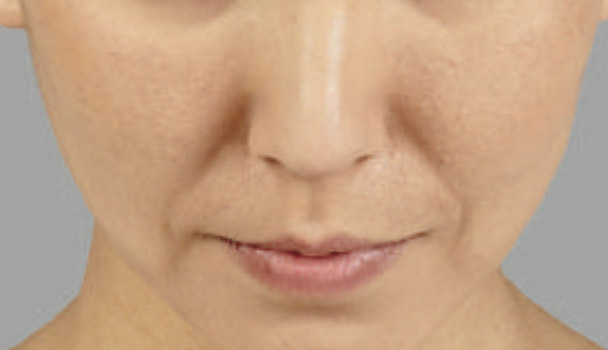 ---
Absorbable PDO (Nova)Threads
PDO (Polydioxanone) threads are placed beneath the skin to build up your body's own collagen. PDO threads result in tightening of the skin and lifting and work especially well in the jawline and neck.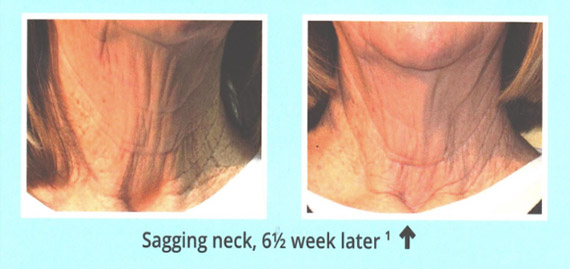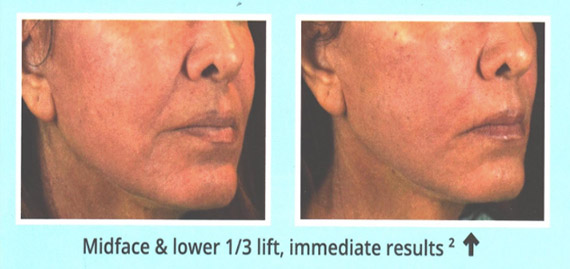 ---
Microneedling
Microneedling is used to treat a number of skin issues such as acne scarring, hyper pigmentation, and wrinkles. It is based on the use of tiny needles to create micro channels (tiny holes) in the skin. The process stimulates your skin's natural ability to heal itself and in the process produces collagen and elastin. This repair process begins almost immediately and results in a thicker dermis and softened wrinkles or scars.